Haidian District Moral Education Seminar at Beijing 101 High School
海淀区学科德育课例研讨会在我校举办
Haidian District Moral Education Seminar was held in the library of Beijing 101 High School on the morning of March 29. Two lectures were presented by senior Chinese teacher Ms. Cheng Li (程丽) and specially-honored physics teacher Mr. Chen Weidong(陈伟东).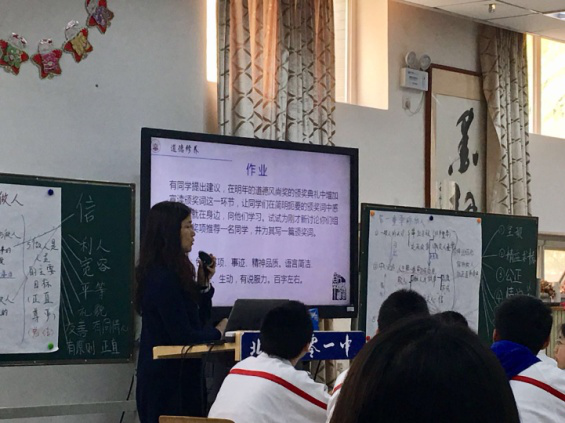 Ms. Cheng led the students to study the text "The most important thing – how to be a man."Students learned the text first and then discussed in groups. Group leaders expressed their opinions about what aspects are important for them. Being firm and persistent, being kind and tolerant, being polite and friendly, being helpful and sympathetic. Ms. Cheng also organized the students to create several new honors to be awarded for "Excellent Morality" and "Fashion Award" as a means of recognizing the qualities that students had identified as being vital to the Modern Man.
Experts think highly of Ms. Cheng's class as she well implements the target of ideological education: People-oriented education, moral education first.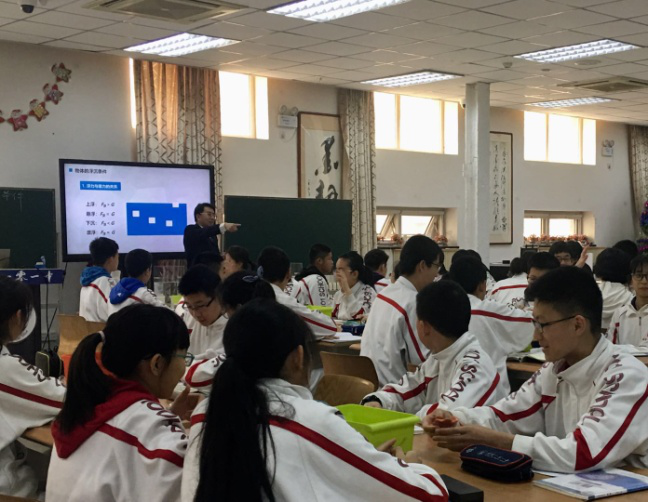 Mr. Chen's lecture, The Floating and Sinking Conditions of Objects, began with a short video of Sino-Japanese Naval War. Mr. Chen then explained the basic concepts by modeling experiments. Students observed carefully and later conducted voyage experiment in groups. Mr. Chen is a vast repertoire of knowledge that enables the students to apply their newly gained knowledge in an analysis of warship. This culminated in a lively and engaging discussion of the Korean sinking disaster in 2014. During the class, the release of Kongming Lantern was the highlight part of the class.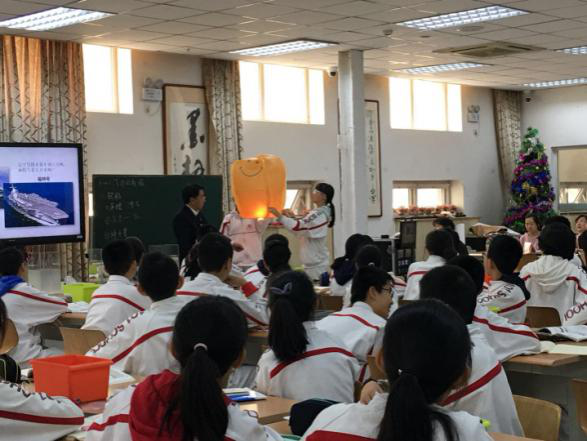 Mr. Chen's class is regarded very successful. He not only teaches the students knowledge on physics but also stimulates the students' learning motivation and historical mission.
Thanks and Congratulations to Ms. Cheng and Mr. Chen!